The VTA / Virginia Trappers Association Is A Non- Profit Organization Ogani
Make A Donation To
VTA Scholarship
Make A Donation To Support The Web Site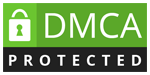 Virginia Trappers Association Merchandise
For Questions About Any Of Our Merchandise, Please Contact
Wynston D. Holbrook II
15000 Namozine Rd.
Amelia, Va. 23002
Phone: 804-698-9780 Email: wholbrook@rdhva.com
Perfect Gift for anyone who loves good cookbooks!
Only a few of these left! VTA Cookbook- "Right Good Recipes 2004". It's our first cookbook! 167 recipes submitted by trappers and their families, with a section devoted to Wild Game. Cookbook also has pages with cooking tips, measurement conversion, dietary information, index and more.
$10.00 each plus $4.50 shipping. Click here for cookbook ordering information.
VTA 50th Anniversary T Shirt
Limited Edition
This Shirt Will Only Be Available For A Short Time So order Now!To Make Sure You Get Yours
Size XL $15.00
VTA 50th Anniversary Belt Buckle They Will Be For Sale At The VTA and the District 1 Rendezvous For $25.00
VTA 50th Anniversary Belt Buckle